Download White Paper
---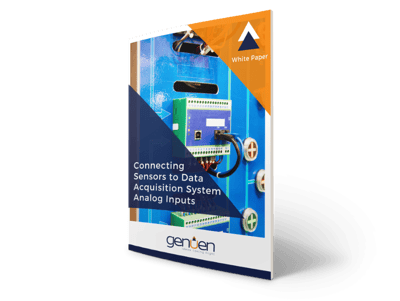 Properly connecting sensors to a data acquisition system is as crucial as selecting the proper sensor for the application, and there are multiple factors that need to be taken into consideration to ensure that stable measurements are acquired with minimal noise and effect on other components connected to the system.
This white paper discusses the recommended methods for connecting sensors and/or external signals to +/-10V analog inputs that are provided on data acquisition systems for end user connection. A sensor that is wired to a system incorrectly can not only cause inaccurate measurements on that channel, it could possibly introduce problems on other channels including channels that had been working correctly previously.
Complete the form to download the white paper.