Guidance in Navigating Regulatory Standards
---
Navigating the regulatory standard applicable to your industry can be one of the most challenging aspects of the product development lifecycle. Not only can they be difficult to understand, most only describe what you must accomplish but not how to achieve compliance. With more than three decades of experience in helping clients achieve compliance to regulatory standards in the automotive, aerospace, transportation, and medical industries, Genuen can guide you through the process of complying with key aspects of their applicable standards including ISO 26262, DO-178C, DO254, DO-160, EN-5128, EN-5129, IEC 62304, 21 CFR 820 and other related standards and regulations.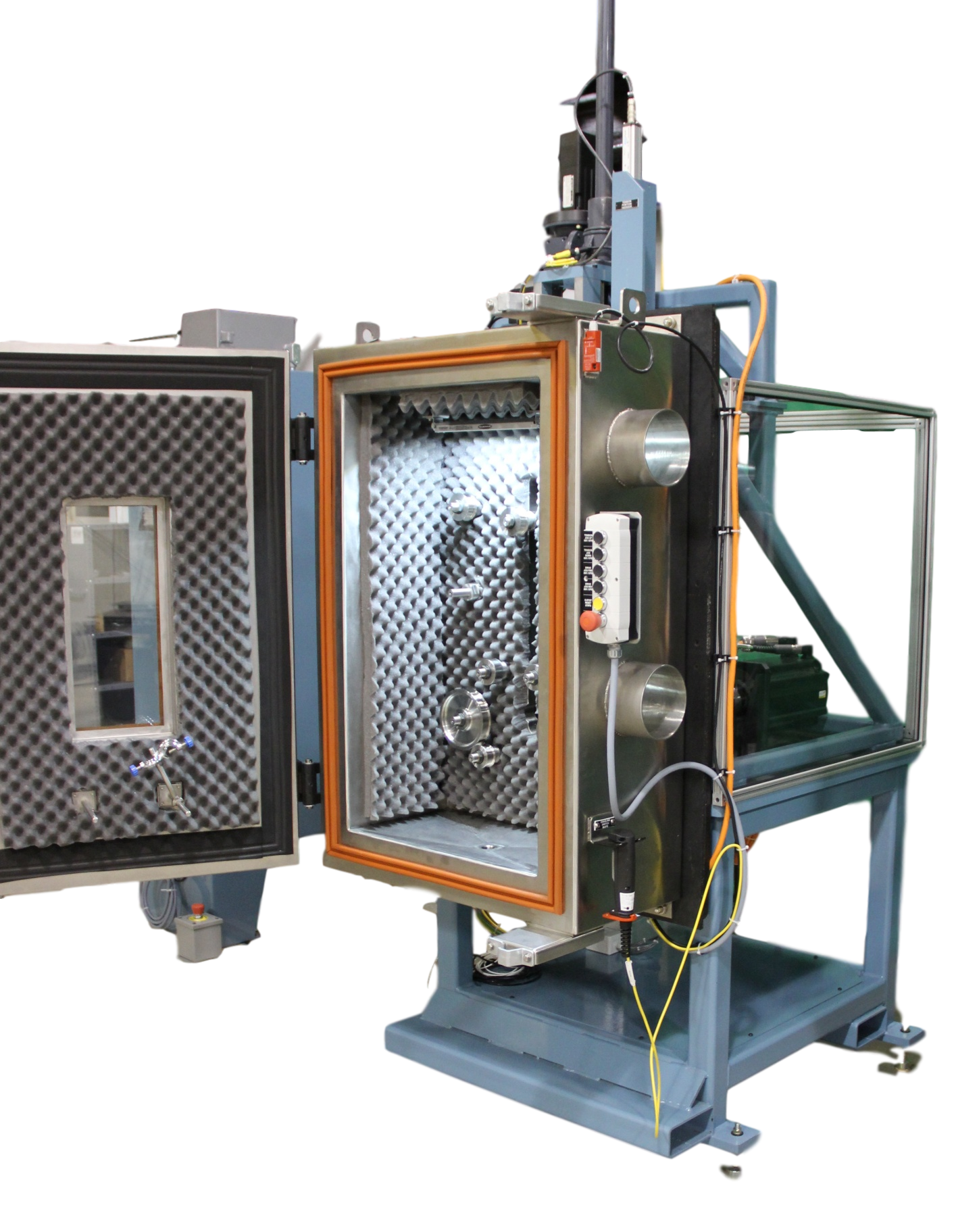 Ensuring Compliance to Regulations and Standards
Partnering with a consultant is often the easiest way to ensure smooth and efficient regulatory compliance.
Assess Your Current State Through Gap Analysis
Analyze your the current state of your processes, practices, and artifacts to identify gaps that stand between you and a compliant product.
Requirements Analysis and Planning
Develop and define clear and concise requirements, and capture important planning information to help ensure project execution in a compliant manner.
Define Test Case Descriptions for Your Product
Create the right testing balance and strategy through Test Case Coverage Analysis.
Perform Requirements-Based Testing
Verify that your product performs its intended functions by assuring that your test case descriptions (TCDs) and their associated test scripts are designed around the product requirements.
Qualify Software Tools
Ensure your software tools are functioning correctly for their intended purpose with Genuen's Tool Qualification Kits (TQK).
Plan for Production and Maintenance
Prepare for sustainment with thorough documentation and planning.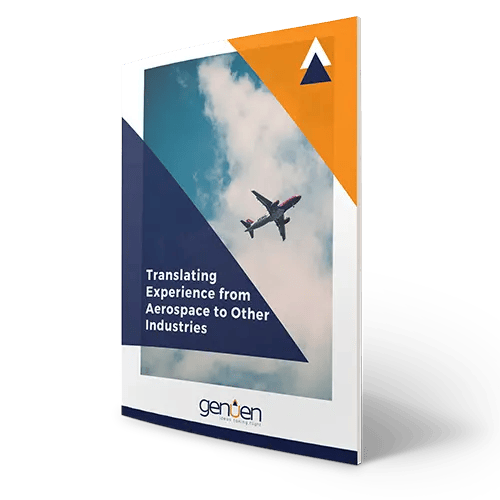 WHITE PAPER
Translating Experience from Aerospace to Other Industries
---
Learn how Genuen's experience in the development of test infrastructure to meet strict standards such as DO-178 translates to standards and compliance testing in other industries. The expertise of compliance lies in understanding the applicable process objectives; and in setting the project up for success in each phase through careful planning, execution, and attention to detail.
Benefits of Working with a Consultant for Safety Compliance
Receive Expert Guidance on Standards Interpretation
Create Artifacts Required by Regulatory Authorities
Approach Compliance with Sustainment in Mind
Achieve Flexible, Timely, Cost-Effective Product Development
Accelerate
Time-to-Market
Successfully Execute Complex Projects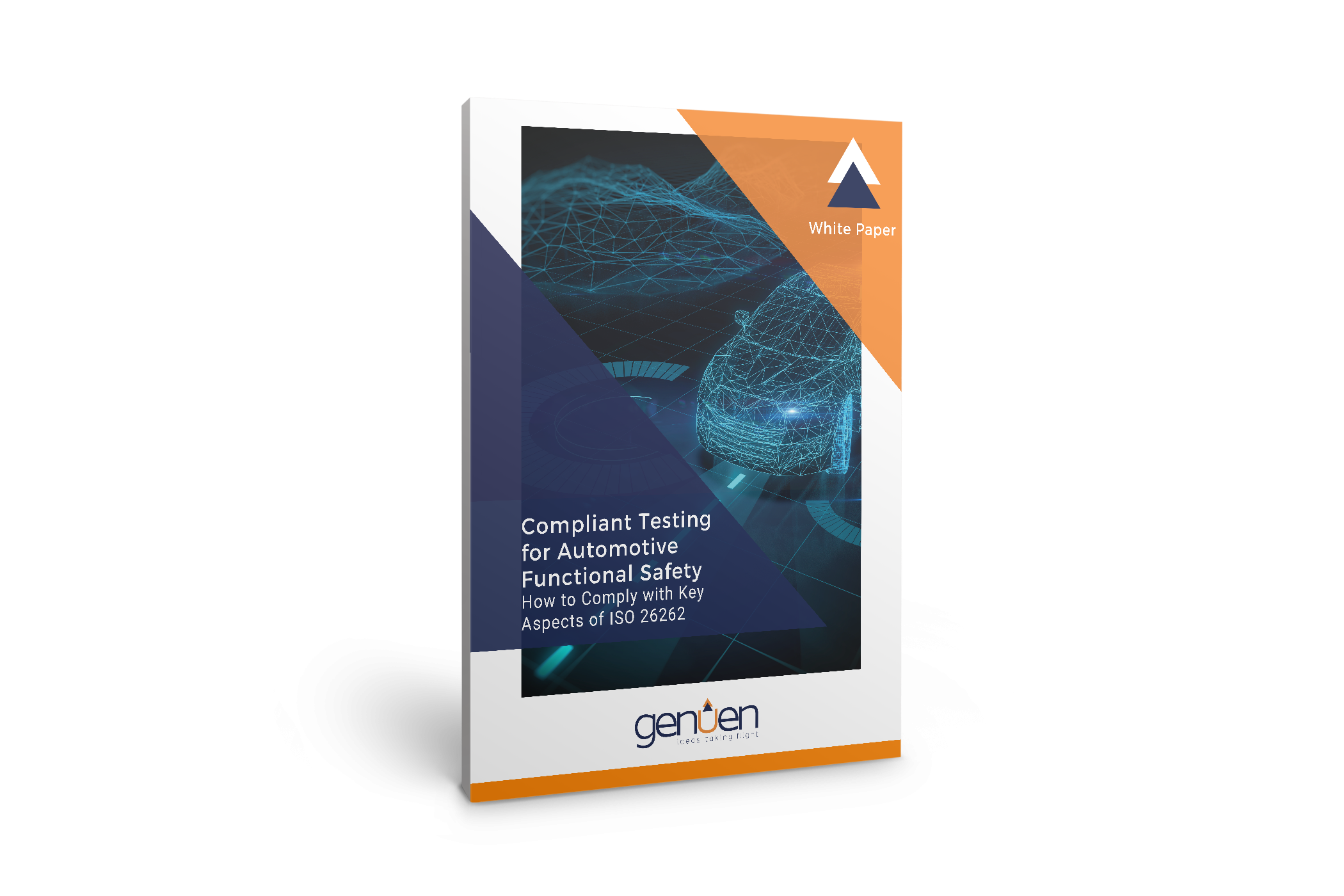 WHITE PAPER
Compliant Testing for Automotive Functional Safety
---
One of the greatest challenges of ISO 26262 is that the comprehensive standard clearly outlines the process objectives and the types of activities and artifacts that need to be developed, but it does not necessarily provide a prescriptive approach for how to prove compliance. Learn how you can ensure compliance with key aspects of ISO 26262, focusing on testing and test-related processes and documentation throughout your entire product development cycle.
Start Your Regulatory Compliance Journey
---
Request a free consultation with an experienced engineer.