Extended Voltage Range Adapter Series
---
The EVRA Series from Genuen features 8-channel data acquisition modules for the NI FlexRIO platform that natively supports differential input signals up to ±300V. Combined with the NI FlexRIO FPGA card and a PXI chassis, the EVRA Solutions offer a capable and cost effective approach enabling the configuration of high performance data acquisition systems with extended voltage range coverage quickly and easily. The EVRA Solutions provide 8 channels of high resolution, extended voltage range inputs, scalability with PXI and PXI Express, and a fully programmable FPGA. The default configuration includes simultaneous real-time data correction delivering integral linearity performance better than 0.1% across the entire signal input range. Leveraging the FlexRIO architecture, every channel can be independently programmed.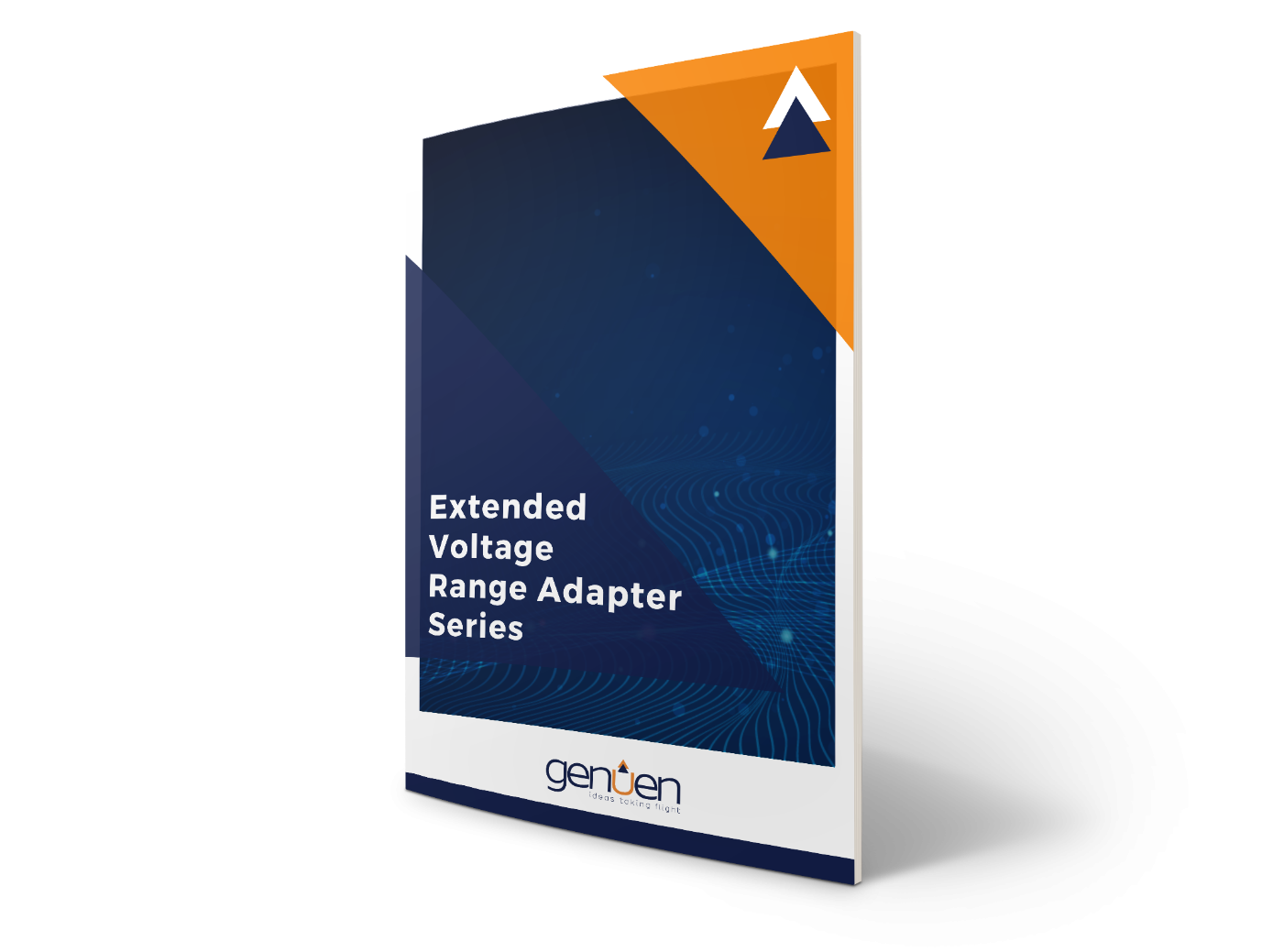 DATASHEET
Extended Voltage Range Adaptor Series
---
If you have ever been tasked with capturing high resolution data on an array of 28V or 48V signals, then you already know the difficulty involved in finding the right test equipment solution for extended voltage range environments. Learn more about solutions options by accessing our EVRA Series Datasheet.
Key Features
---
Supports up to ±300V input voltage range with true differential signal inputs

8 Channels of differential input

Simultaneous 16-bit sampling up to 2MS/s on each independently programmable channel

Integral linearity performance better than 0.1% across full input range
Key Benefits
---
Can be used with LV-148 Testing

Smaller overall footprint for multi-channel testing

Allows for flexibility in sampling sets and amount of data captured

More accurate readings that span the measured signals
Since the platform is based on the FlexRIO FPGA, custom data algorithms may be easily programmed. The power of the FPGA architecture manifests itself in a number of ways. These benefits include increased performance, time to market, cost, reliability and long-term maintenance. Taking advantage of hardware parallelism, FPGAs exceed the computing power of digital signal processors (DSPs) by breaking the paradigm of sequential execution and accomplishing more per clock cycle. Further, controlling inputs and outputs (I/O) at the hardware level provides faster response times and specialized functionality to closely match application requirements.