Download White Paper
---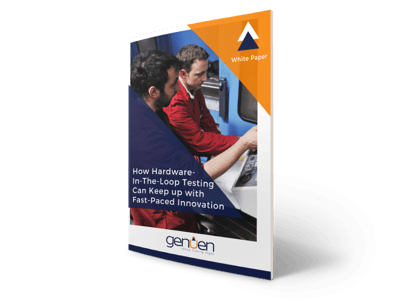 With the technology boom of the last decade, the race for first to market has never been more apparent. Industries known for fast-paced innovation must often develop large, complex systems with multiple, dependent subsystems, all at the same time. As systems become more complex, testing systems must evolve. Hardware-In-The-Loop (HIL) testing can speed up the R&D process without sacrificing accuracy, while keeping testing costs down.
In this whitepaper, we'll cover key topics on how to build effective HIL test systems, such as:
Using HIL testing to speed up time to market

Choosing open, modular technology to create complex HIL systems

Example setup of an open box HIL tester
Complete the form to download the white paper.