Download White Paper
---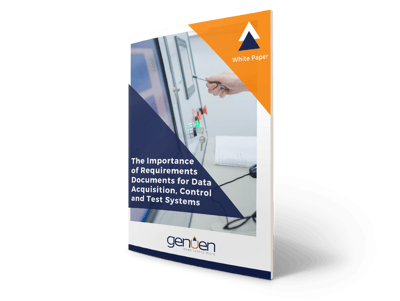 When beginning a project to create a data acquisition, control, or test system, the main two concerns are often "How can we keep costs low?" and "How quickly will it be up and running?" Unfortunately, that can lead to rushing through the most important first step: the creation of a detailed project requirements document. After years of experience building custom turnkey test machines for a wide range of industries – from automotive to aerospace to energy – Genuen has become well-versed in all the details and questions that must be asked in the early phases of a project.
In this white paper, we will discuss the importance of creating the specifications document and critical considerations that should be addressed in the planning process.
Complete the form to download the white paper.