Download White Paper
---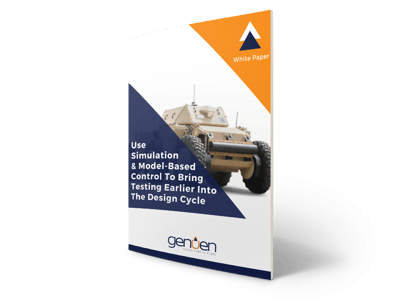 The automotive industry is in a unique period of technological revolution where manufacturers are inundated with a multitude of diverging challenges.
The introduction of many new technologies to meet regulatory pressures and consumer needs has stretched engineering and test resources to their limits, and their timelines and budgets are not proportionally increasing to meet the objectives.

This white paper discusses how to solve these issues by moving testing earlier in the design cycle with simulation and model-based control by including:
The continuum of Validation and Verification Testing, and the test system capabilities required to test earlier in the continuum

The practical implementation of a platform-based system and how to set up a HIL tester

A case study highlighting test in an advanced six-wheeled autonomous military vehicle
Complete the form to download the white paper.