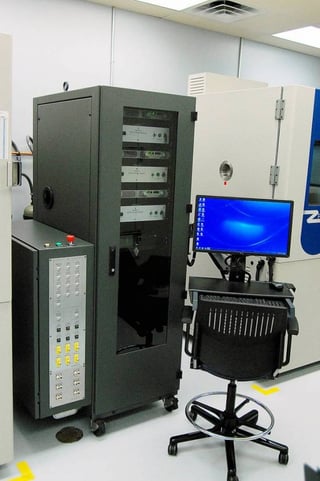 Akebono Brake Corporation is a global supplier of foundation brakes and brake friction materials for automotive OEM customers such as Audi, Chrysler, General Motors, Honda, Toyota, and many more. One of the new technologies they are focused on is electric parking brakes, and they wanted to update their mid-height HIL system for testing ECU brake software.
Using NI LabVIEW and a real-time CompactDAQ (cDAQ) system, we worked with Akebono to deliver an upgraded hybrid HIL tester capableof mechanical brake simulation. We also created a new full-height tester for running 24/7 durability testing on three electric parking brake systems simultaneously.
Both test systems have ECUs that communicate through the CAN bus, so the engineers at Akebono use CANalytics CAN interface software for quick and easy database configuration, signal monitoring, and other functionality.