Products undergo many development phases to accommodate evolving research and requirements, and the necessary tests to ensure functional safety throughout the process vary greatly. Moreover, your test and validation technology must be both quick and flexible to accommodate tight design schedules while ensuring components meet the necessary performance requirements at each stage.
Ultimately, the goal is to find a solution that:
Meets your testing requirements
Streamlines operations
Provides highly accurate data
In this blog post, we will discuss how using Test as a Service (TaaS) for product development testing allows companies to test stringent specifications while reducing your initial investment, testing earlier in the development process, and accessing test data quicker. In addition, we introduce a phased testing approach, moving you from TaaS outsource testing to in-house production testing with a custom stand.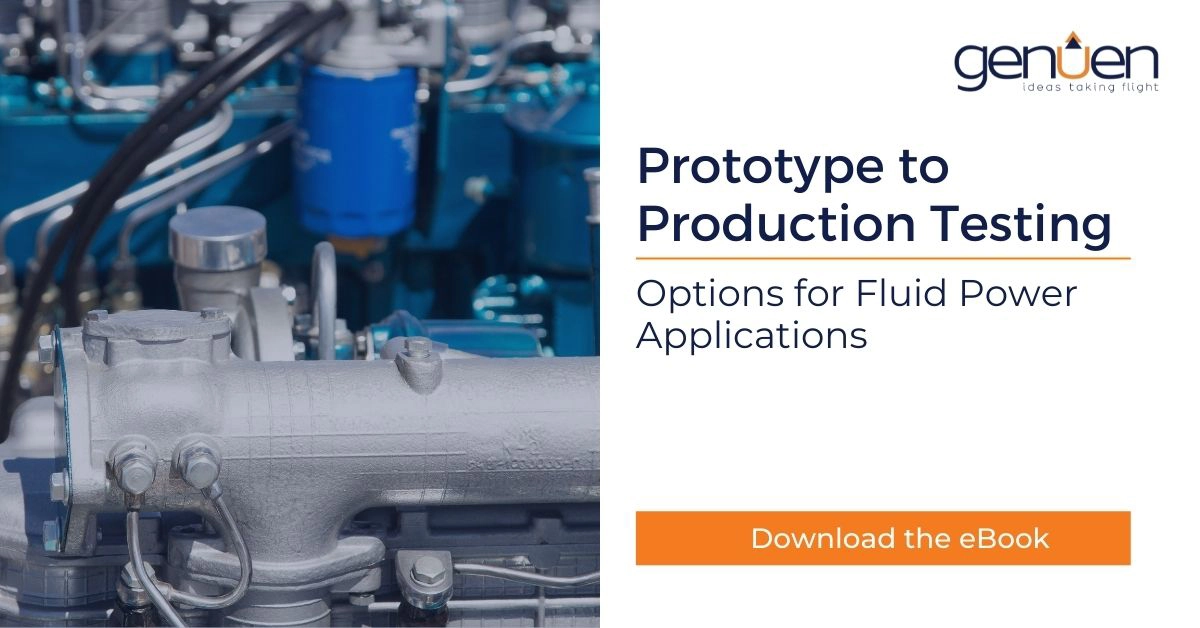 What is TaaS?
Building custom equipment for in-house testing requires significant budget investment and testing volume requirements. This approach necessitates detailed planning to ensure the test stand has the flexibility and functionality to meet desired test demands over time.
With TaaS at Genuen, we conduct testing, such as proof and burst testing and impulse testing, to provide the data and documentation for the determination of product or material failure mode analysis, product performance, and expected life span. Deploying these tests as a service provides design engineers the flexibility to gain data quickly and make critical decisions.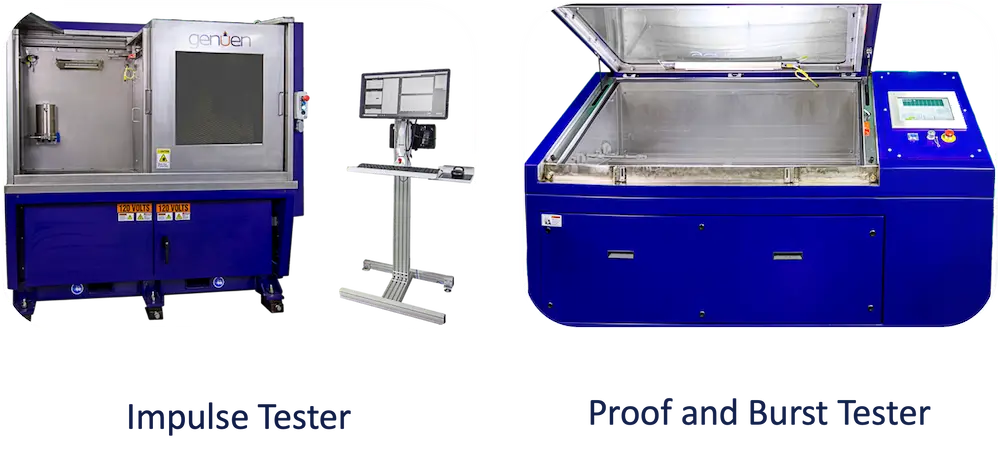 Equipped with the instruments you need today, and flexibility as your requirements evolve, our testers bring to market a shift in instrumentation architecture that makes acquiring new, top-of-the-line data instantaneous and cost-effective. With TaaS, you get test data in days or weeks rather than months from a finalized custom tester.
Outsourcing test data through TaaS is an ideal solution if you are:
Facing capital expenditure (CapEx) or resource limitations
Evaluating testing volume and capacity needs
Experiencing a rapid prototyping process
Facing CapEx or resource limitations
If you need test data without the associated overhead, then we can deliver the data and analysis you need to keep moving forward. Using TaaS, companies can test exactly what they need now without the capital or operating expense of buying or building a custom tester.
TaaS can also fill gaps or add capacity to your current testing. This can help when you have unforeseen testing volume requirements and need a short-term solution to swiftly get the job done.
Evaluating volume and capacity needs
TaaS allows you to evaluate capacity needs and refine custom tester specifications through real-world use. With the resultant understanding of technology and capacity needs, you can transition seamlessly to a custom-built tester to meet long-term, high-volume production testing needs.
It is especially important to ensure your facility has the appropriate space and resources to meet your anticipated volume requirements before purchasing a test system because the new equipment may require a costly facility remodel or require significant resource upgrades.
Experiencing a rapid prototyping process
You may experience several prototype designs before launching a new product as design priorities are continuously debated and refined until the final designs are selected and constructed. High-mix testing lends itself to outsourcing because companies don't have to spend time or money customizing the tester for each new component. In these scenarios, outsourcing is ideal for gathering data through quick testing of smaller volumes.
If you are in the beginning stages of product development, then you could take a hybrid approach to testing: Outsource your R&D testing via TaaS to a partner that designs their own testers while your custom tester is being designed and built. Then, you can take a tester home for production testing that is identical to the one you your TaaS partner has been using. This accelerates the prototyping process by allowing R&D teams to continue designing and building products while procurement approves the capital equipment cost and an engineering team builds a custom tester.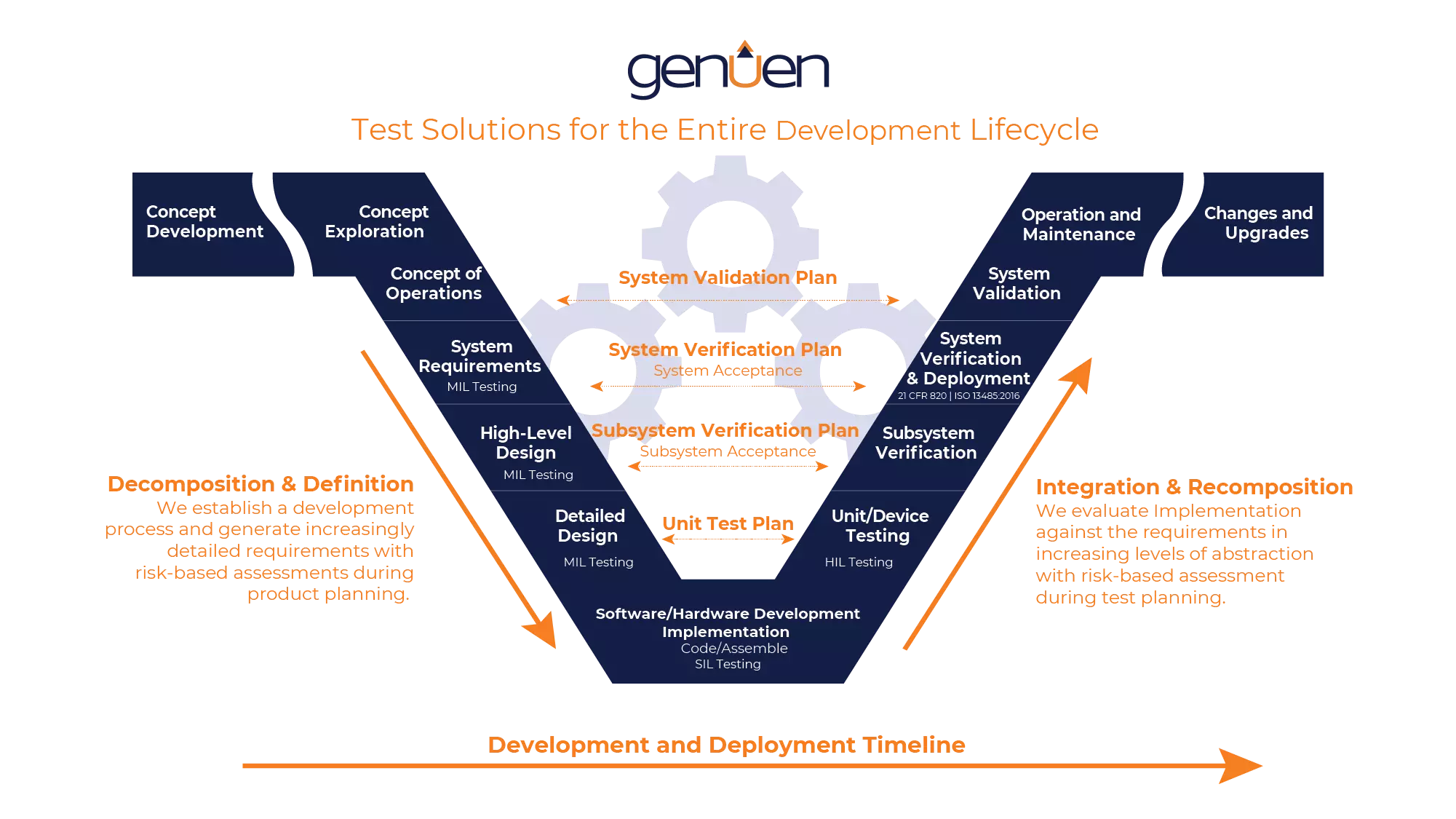 Standard test stand base design(s) and subassembly development created during the TaaS process reduce new machine costs because the upfront, non-recurring effort has already been used to develop the TaaS machine.
Prototype-to-Production Testing Options
At Genuen, we can apply our end-to-end system expertise to meet you where you are throughout the product design and development process via our TaaS and custom build options. Download our eBook, "Prototype to Production Testing: Options for Fluid Power Applications" to learn the factors you should consider when creating a test plan for a new or ongoing project, as well as how to choose the right test system for your application.