The Challenge
Creating a powertrain test cell environment to meet the diverse requirements of autonomous six-wheel drive (6WD) all-terrain vehicle (ATV) testing.
Background
Michigan State University's Energy & Automotive Research Laboratories (EARL) is a world-class research complex where engineering teams work on automotive research projects ranging from fuel formulation to hybrid vehicle testing. When the facility's powertrain laboratory was called upon to test a 6WD electric ATV for military applications, the research team turned to Genuen (formerly WTI) to provide the control system for the powertrain test cell.
The Solution
Developing a set of configurable controls for the test cell with the flexibility to interface with multiple types of vehicle-testing equipment and applications.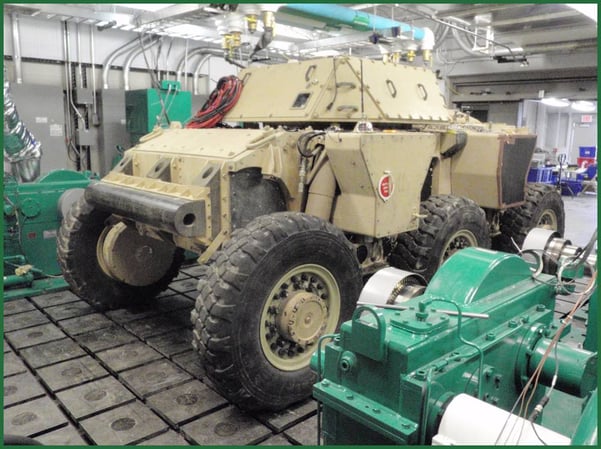 Figure 1. The 6WD ATV being moved into position for testing.
The test cell is equipped with six dynamometers (dynos) to independently operate the vehicle's six wheels during testing of vehicle performance under various loads and conditions. Genuen's INERTIATM test system automation software runs the dynos and works with National Instruments (NI) PXI hardware to simultaneously control speed and torque for each wheel under various simulated terrain conditions. INERTIA software also controls the temperatures of different cooling fluids and various ventilation capabilities for the test cell itself.
Providing the Flexibility to Interface with a Diverse Range of Systems
One of the major requirements for the test cell was that the test software had to interface and work with a variety of types of dynos, as well as with third-party simulation software.
"We did utilize quite a variety of dynos that were already part of the larger powertrain lab," says Roy Krans, product group manager at Genuen. "We had two new dynos and four existing ones, and the four existing represented two different styles, so in effect we were working with three types."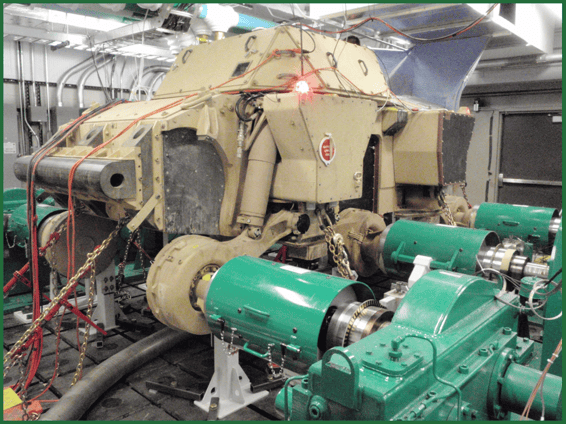 Figure 2. The six drive wheels being coupled to the test cell dynos.
According to Krans, research laboratories typically repurpose existing equipment in new test cells to maximize cost efficiencies. In this case, the lab had previously configured the dyno environment to run a powertrain for a bus – a completely different type of vehicle than an ATV. This highlighted the need for flexible test software that can be easily adapted to interface with different types of equipment. Having six dynos in the cell multiplied the challenge.
"Genuen's advantage in this kind of diverse environment is that our software has the flexibility to accommodate that diversity," says Krans. "It didn't matter to us that there were three types of dynos, each with its own characteristics, or that we also had to interface with whatever third-party simulation tool they chose. We understand the need to adapt, and that's exactly what INERTIA software is designed to do."
Applying Extensive Experience to Tackle the Challenge
Genuen's previous experience working with dyno-based test environments also proved invaluable in setting up the powertrain test cell for the 6WD ATV.
"Technically, we had a good understanding of how the cell was going to work with the different types of dynos, some of which were air-cooled and some of which were water-cooled," says Krans. "Our extensive experience with test cells was particularly useful to the research team, since they had never built and run a test cell environment like this one before."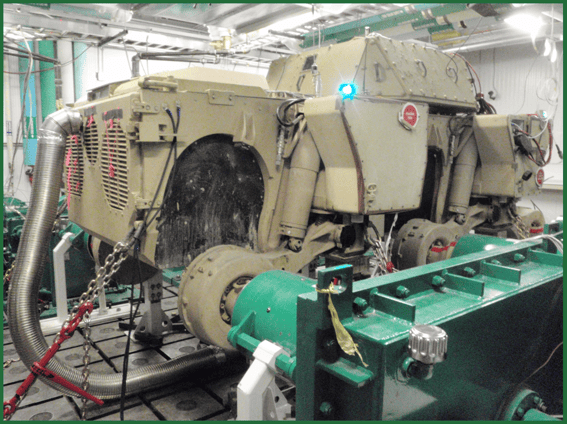 Figure 3. Vehicle exhaust being connected to the exhaust handler system, with rear drive wheels coupled to the dynos.
Krans also notes that the project was atypical in that detailed information about what was going to be tested, what data would be needed, and other project specifics became available to the lab research team relatively late in the development process.
"Because we didn't have specifics like the wiring diagram or list of devices being incorporated up front, our experience, flexibility, and ability to efficiently configure the software was particularly important," says Krans. "It would have been much more complicated for a vendor with limited test cell experience."
Expanding the Capabilities of a Robust Powertrain Testing Resource
With the test cell control solution created by Genuen and based on NI commercial off-the-shelf (COTS) tools, the powertrain lab in Michigan State University's EARL complex is well-equipped to investigate powertrain performance in hybrid vehicle applications. Because the control system is configured autonomously, it delivers simultaneous and independent control for each wheel of an up to six-wheeled vehicle performing a variety of maneuvers under challenging conditions. The experience and expertise to accommodate six different dynos representing multiple types of dyno technology made Genuen uniquely suited to deliver exactly the control system to best meet the lab's needs.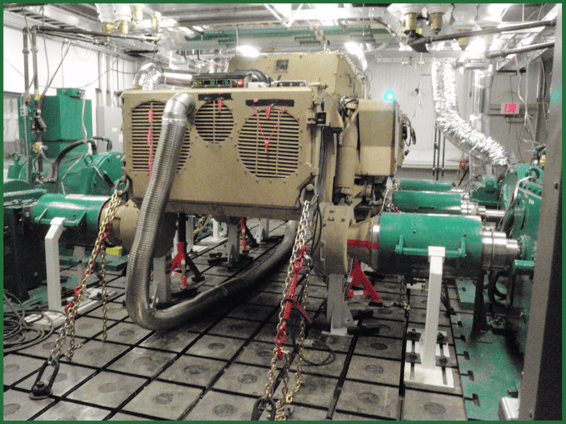 Figure 4. Rear view of vehicle connected to the exhaust handler system and dynos.
Ready to Get Started?
---
Learn more about our products or request a consultation with an experienced engineer.