Application: Electromechanical Testing
The Challenge
Creating an energy-efficient test solution for the next generation of hydro-mechanical transmissions used in farming equipment.
Background
From large moving vehicles to small electronic devices, business managers and consumers are turning their attention to how much energy products consume and how efficiently they can be made. Most new products now offer an improvement in energy usage or longer battery life. While much focus has been made on improving the miles per gallon (MPG) in commercial automobiles, other transportation sectors are also working on new innovations to trim fuel consumption, decrease costs for end users, and meet new government specifications and regulations.
Recently, a manufacturer of hydro-mechanical transmissions used in farming equipment approached Genuen (formerly WTI) to create a production validation system for the next generation of their product. This new product would allow farmers to produce more food while utilizing less fuel as well as meet upcoming Tier 4 government requirements.
The Solution
Adding a pair of regenerative AC drives to the new test stand to recapture a significant amount of power used when evaluating the unit under test.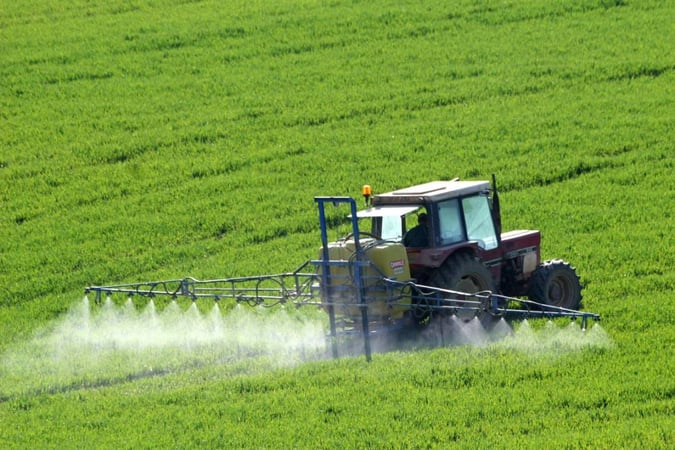 With an average vehicle efficiency improvement of almost 20% over current systems, much attention was being given to both the assembly process and final testing to prove the new product's improvements would meet design specifications. The manufacturer wanted a higher level of product validation for this important launch – and therefore a new production test stand – at the end of the assembly line.
Mixing Old Methods with New Technologies
All previous final test stations used an AC motor of the required horsepower as the prime mover (or input driver), yet used hydraulic motors or pumps throttled through control valves to provide the load at the output shaft. The reason for this test method was based on the fact that the client produced a full line of hydraulic products – motors, pumps and valves – that could simply be pulled off the shelf whenever a replacement was needed. Furthermore; having an entire lineup of hydraulic equipment at their disposal meant they could provide the full range of loading torque as a function of revolutions per minute (RPM) for correct product validation. All loading energy was absorbed into heating the working fluid used in this circuit. After reviewing the existing test stands, the customer initially sought to use this current method of verification and validation (V&V).
The company sourced the Genuen with the turnkey development of the project. During our review of the customer's requirements, we found that substantial improvements in both AC motor technology and the AC frequency drives used to control them could be used and provide significant system improvements in terms of both performance and operational costs. The wider range of speed and torque curve choices now available to builders of production test equipment offer more precision and accuracy than ever before. Additionally, regenerative frequency drive systems, and the ability to link multiple drives to a common DC bus, provide efficiencies and options in lieu of hydraulic technologies previously used for the customers test equipment. In some instances, this includes putting energy back into the test system itself to make up for losses during operation or onto the power grid for reuse elsewhere in the facility.
Recapturing the Power
Based on these new technologies, Genuen's new solution used a pair of identical AC motors for the input and output to the unit under test (UUT). These two motors would be attached to a pair of regenerative AC drives that were connected to a single common DC bus. With this configuration, a substantial amount of the power required to drive the test sample could be captured by the transmission load motor and drive and fed directly back into the input motor and drive.
Genuen provided speed and loading requirements for the UUT, and the customer performed theoretical energy and cost savings calculations internally. Their estimates showed that the additional upfront cost of the second motor and drive would be more than justified, so the decision to move forward with Genuen's plan was approved.
Creating Green Testers for Green Products
Most companies pay attention to the cost of production and the technology available to build their products. However; there are also ways each and every test stand can be made more "green." These changes may be something as simple as venting waste heat indoors during the winter months and outdoors during the summer, or as complex as capturing energy and returning it into the next test unit or onto the grid. Even choosing control components correctly during the design phase, like Genuen did for its customer, can affect the energy consumption of a test stand that may work 24/7 on the production floor resulting in a reduced energy footprint and lower long term costs of operation.
Ready to Get Started?
---
Learn more about our products or request a consultation with an experienced engineer.