Application: Durability Testing
The Challenge
Increasing the hub and spindle testing capabilities of GKN Wheels & Structures' test facility to replicate the maximum loads encountered under the most extreme conditions in agricultural and construction equipment.
Background
GKN Wheels & Structures is a global company that provides products and services for agriculture, construction, mining, and other off-highway industries.
The Solution
Developing a custom, state-of-the-art high-load hub and spindle durability test machine that minimizes expensive field testing, helps the development of weight-optimized hub castings, and speeds time-to-market.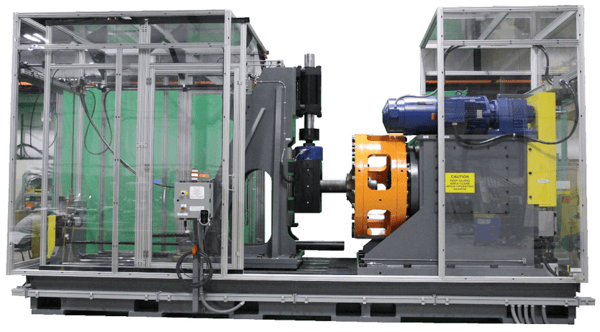 Figure 1. The test stand assembly measures 193" wide x 68" deep x 135" high and weighs approximately 59,000 lb. A sliding guarding assembly allows for 73" of clearance while providing 180-degree access to the fixture / part areas.
Genuen (formerly WTI) partnered with GKN to create a one-of-a-kind hub test rig that required a maximum of 100,000 lb. of side load and up to 2,000,000 in‐lb. of bending moment test load capability, at spindle speeds up to 300 rpm, while performing:
Corner durability test on hubs

Spindle durability

Bearing performance and durability

Static loading of components

Both push and pull moment loads
A heavy duty structural frame assembly was developed including a custom high-load variable-frequency drive and spindle assembly, custom fixture, a horizontal slide assembly to allow varying lengths of axle shafts, and a vertical servo-hydraulic operated closed-loop control to apply the push and pull moment loads.
The fixture assembly requirements were unique as the mounting configurations of the parts require access to both the front and back for loading while having the capability to mount several diameters and configurations of the test assembly. A dual plate, complete with access slots to allow access to the hub's outer mounting bolts with torque wrenches, was designed to allow for a wide range of test assemblies. The assembly also includes a pneumatic brake assembly to lock the spindle in place while loading and unloading.
The loads exerted on the spindle assembly also required a custom solution including special bearings, gear box assembly, a bearing lubrication system, and drive assembly. Due to the extreme side loads required, very few off-the-shelf parts were able to be utilized within the final spindle assembly design.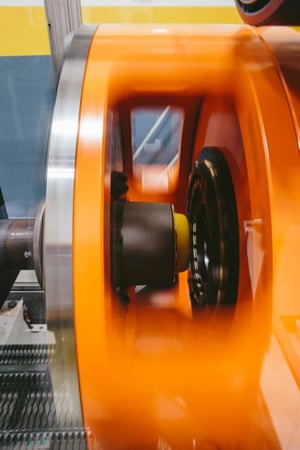 Figure 2. The high load spindle assembly is shown in operation. (Image Source: OEM Off-Highway)
The axle shaft end supporting and loading assembly not only supports the shafts while spinning, but can also apply a wide range of both pulling and pushing loads to the end of the shaft. The assembly has the flexibility to support varying diameters of shafts and varying lengths up to 60 inches long. When applying a 5-foot long shaft, this assembly supports loads that reach a 6,000,000 in.-lb. bending moment.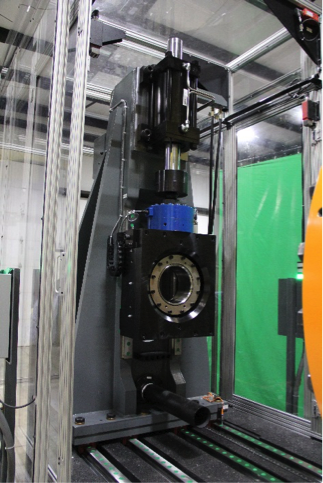 Figure 3. The axle shaft supporting assembly is designed to apply push-pull forces up to 100,000 lb., resulting in up to 6,000,000 in-lb. of moment deflection on the test part.
Building the Brains of the Test Rig
The control system consists of a custom National Instruments VeriStandTM and INERTIATM software configuration housed in a standard 19" cabinet. The electronics rack includes the following hardware components:
NI CompactDAQ real-time embedded controller

Analog and digital I/O modules

Thermocouple modules

Genuen terminal blocks

Power supplies

Emergency stop

Integrated safety circuit
The control and monitor PC is a desktop computer running Windows 7 operating system and is used for interfacing with the real-time controller and communicating with the hardware. INERTIA software runs on both the Windows PC and the real-time controller in the electronics rack.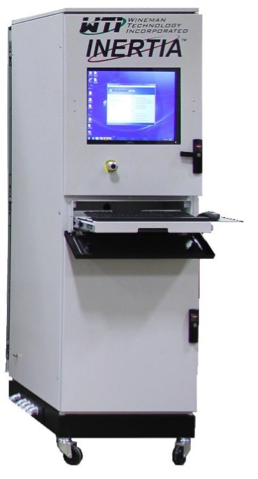 Figure 4. The electronics rack contains CompactDAQ real-time hardware and INERTIA software to monitor and control the test stand.
Pushing the Boundaries of Fatigue Testing
The stand was engineered to allow a tremendous amount of testing flexibility. This includes:
Spindle and axle shaft fixturing arranged for a wide range of part geometries

General interface screens with manual control, system functionality, and customer-defined display items

Closed-loop variable spindle speeds

Powered horizontal side assembly to assist in load / unloading and variable axle shaft lengths

Closed-loop load control

Ability to test in both dynamic and static conditions

Guarding for full 180-degree test area accessibility, overhead crane access, and 360-degree fixture access

Calculations for moment loading, in accordance with SAE J1095 Section 3.2.1, based upon axle lengths

Preconfigured automated test sequences for up to 50 steps

Definable system alarms for load control out of tolerance, overcurrent, bearing temp, low pressure, and more

Custom test interface for user-inputted data

Data logging
GKN believes the extensive and powerful capabilities of the new hub test stand will greatly minimize expensive and time-intensive field testing by one-third, helping to bring products to market much faster. The company also plans to use the test rig to develop strong but lighter hub castings. When dealing with very large castings that can weigh several hundred pounds each, reducing the weight will translate into overall fuel savings and increased productivity for their customers.
Ready to Get Started?
---
Learn more about our products or request a consultation with an experienced engineer.