Industry: Education
The Challenge
Developing flexible, scalable, and easy-to-use dynamometer test cell control and data acquisition systems for professors and students to characterize aircraft and automotive engine performance.
Background
In 2012, SIU Carbondale completed a 185,000-square-foot Transportation Education Center (TEC), home to the aviation and automotive degree programs. The new facility houses classrooms, laboratories, simulator rooms, automotive bays, and much more. One of the goals of the new center was to give students real-world, hands-on experience performing engineering tasks like using dynamometer test stands to characterize aircraft piston and turbine engines and automotive vehicle engines.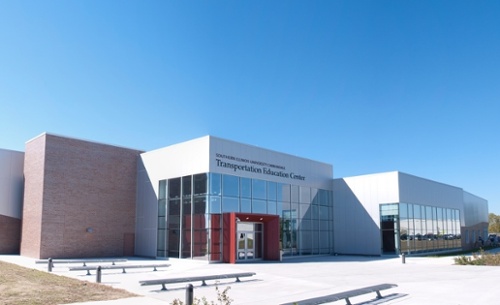 Figure 1. The SIU Transportation Education Center features state-of-the-art classrooms and laboratories to give students hands-on experience with engineering tasks like using dynamometer test stands.
To fully equip the TEC with modern technology, Genuen (formerly WTI) was contracted to provide five systems – three for aviation test cells and two for automotive test cells – with data acquisition and control capabilities. Key measurements included temperature, pressure, acceleration, barometric pressure, and dew point, while simulating real-world loads with closed loop control.
The Solution
Building five data acquisition and control systems to control the powertrain dynamometers and run test sequences, while providing world-class project management support for smooth multi-vendor system integration.
"The expertise of WTI was critical for the integration of a multi-vendor testing system. The INERTIA software is user-friendly and easily configurable for the academic environment. We look forward to potential future projects with them."

- Michael B. Behrmann, Chair of Automotive Technology Department, Southern Illinois University (SIU) Carbondale
The system was built on Genuen INERTIATM test cell software and National Instruments (NI) PXI and SCXI hardware. SIU chose Genuen because of their expertise in using NI products to create test systems. By using commercial off-the-shelf (COTS) products, extra functionality and future upgrades can be accomplished by adding extra measurement cards or changing channel configurations, without expensive rework costs. Additionally, the NI components come with worldwide support for direct help and straightforward maintenance.
Powerful and Easy-to-Use Test Software
In an academic environment, instructors have limited time each semester to cover course material and impart important principles to their students. Therefore, they needed a very flexible software environment that is easily configurable for controlling the test cells. INERTIA was the perfect answer to their needs because its feature set includes built-in PID control, alarming, test sequencing, and other powerful functionality required on engine dynamometers. With this ready-to-use graphical software environment, educators and students can modify user interfaces, edit test procedures, and add data acquisition measurements without any programming required. Key functionality included:
Hardware profile configuration and signal calibrations

Configuration of alarms, warning, and set-points

Configuration of data collection rates and formats

Automated test sequences

Custom graphical user interfaces related to system control variables and sensors

Integration with the building's master control systems for processes such as ventilation, door interlocks, and fire suppression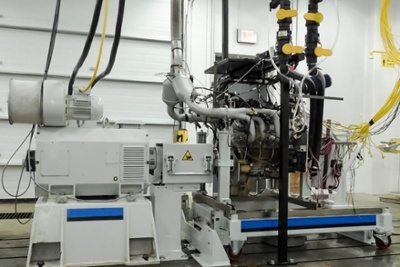 Figure 2. Genuen's data acquisition and control system running INERTIA graphical test cell software is used to control this automotive engine dynamometer and others.
Integration with Multiple Subsystems
Genuen's five data acquisition and control units were subsystems of the entire dynamometer test cells. This meant that project management and clear communication among the different contractors were critical to ensuring all the components were accounted for, integrated, and appropriately validated. Given Genuen's decades of experience in designing and building custom dynamometer test systems from the ground up, their team had the expertise to efficiently ensure proper interfacing between suppliers and systems. Using their project responsibility matrix, a list of connecting fixtures, adaptors, and other parts was created and assigned to each vendor to ensure successful deployment of the test systems as a whole.
Genuen also provided additional test cell components beyond the initial scope, including:
Dynamometer mechanicals in the aviation test cell for Allison 250 aircraft engines

Thrust test fixture and thrust instrumentation for Pratt and Whitney JT12 turbine engines

Drive-by-wire manual actuation systems for throttle, propeller pitch, and fuel mixtures
Students Armed with Practical Knowledge
SIU was very pleased with the outcome of the project. Genuen delivered a superior COTS-based data acquisition and control solution with powerful functionality, easy configurability, and room for future capabilities. Thanks to their help, the aviation and automotive students of SIU are currently using the system, gaining practical technical knowledge with real-world application in the work environment.
To learn more about other similar projects, please read:
Ready to Get Started?
---
Learn more about our products or request a consultation with an experienced engineer.