High-quality filters are needed in nearly every industry – from aerospace to ground transportation to medical – and therefore high-accuracy test systems to evaluate their structural integrity and filtration rating are crucial. Bubble point test is a non-contaminating, non-destructive filter integrity test that is commonly used during both the product design and quality control process. By immersing the filter into solution and slowly raising the gas pressure on one side, the pore size of the filter can be determined based on the pressure point that bubbles appear in the solution.
Turnkey Filter Integrity Testers That Meet Any Custom Requirement
At Genuen, we specialize in making custom turnkey test systems that fit any need, any requirement. Whether you need a test stand that is completely manual, fully automatic, or something in between, our engineers can make it happen.
Our systems are highly configurable, flexible, and scalable for adding new features because of our usage of commercial off-the-shelf hardware and software. Unlike other testers on the market, there is no limit to what our systems can do. Our past projects have included features such as:
Adherence to ARP901A Bubble-Point Test Method and ISO 2942 standards

Class I, Division 1-rated system for hazardous materials and combustible fluids

High precision accuracy for sensors and regulators

Detailed data collection and reporting on any aspect of the application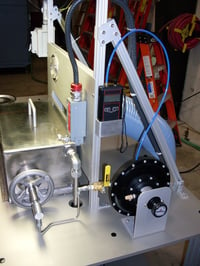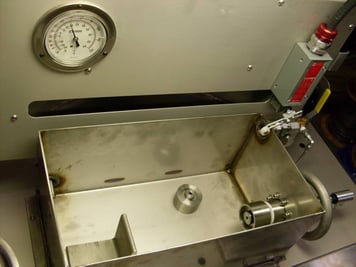 How Can Genuen Help
Our engineering staff has decades of experience creating highly configurable test rigs, including hydraulics, pumps, and other unique data acquisition and control applications.
Talk to an experienced engineer today to find out how we can collaborate together to make your bubble point test system a reality.
Ready to Get Started?
---
Learn more about our products or request a consultation with an experienced engineer.