Hydrostatic drives are common in a variety of off-road equipment including large industrial lawn care equipment. Each drive consists of a hydraulic pump that provides a flow to an integral hydraulic motor used to propel the equipment. Output speed/power of the drive is controlled by a swash plate.
Our system is fully capable of simulating all real-world conditions the part will encounter, including full load pressure, torque and speed. It also controls the swash plate angle to allow testing at different pump displacements.
Specifications include a 25 Hp 3600 RPM input drive (electric motor) and an output dynamometer (hydraulic motor) capable of generating up to 4,500 ft-lbs a 0.5 in-lbs accuracy. The versatility of the system allows it to be configured both as a hydraulic pump and a motor test stand.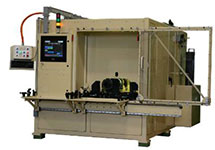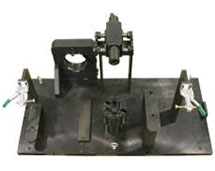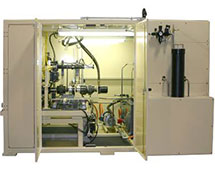 Ready to Get Started?
---
Learn more about our products or request a consultation with an experienced engineer.