Our pump and motor test systems utilize the latest technologies to provide precise control of drive speeds, pressure regulation and load control.
Whether you are testing a coolant pump or a high-pressure aerospace pump, our test systems provide a valuable solution to your testing needs.
Our pump and motor test systems feature:
Precise control of RPM, torque or pressure

High speed >10,000 RPM

High pressure >10,000 PSI

Static or dynamic loading

Analysis capabilities including ripple pressure, rated flow, rated torque, contamination, and response time

Support for various oils (ATF, Phosphate Ester based, red oils, etc.)

Hot and cold testing with chiller and chamber integration

Flexible testing modes from fully automated production test to manual diagnostic testing

Automated report generation and database integration
Learn about key concerns and trends with test cell applications, along with best practices and recommendations for how to solve them. Download Now.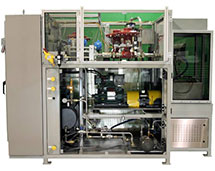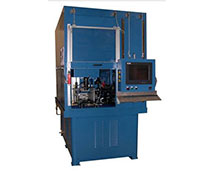 RELATED CASE STUDIES

Large-Scale Earthquake Simulation and Structural Test with INERTIATM
Developing a High-Force Linear Actuator Test Stand with INERTIA and PXI
Ready to Get Started?
---
Learn more about our products or request a consultation with an experienced engineer.