Download White Paper
---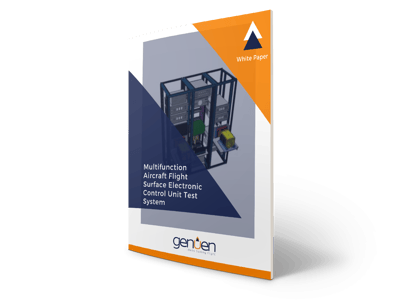 Modern avionics exemplify safety and mission-critical, dependable systems. These systems continue to become more complex, and they often operate in uncertain environments. Both hardware and software for such systems are tested using a variety of verification tools that must address the final product reliability, fault tolerance, and deterministic timing guarantees. The quality of the tool and the assurance provided by the tool are critical components of the final target system certification.
In this white paper, learn how Genuen's partnership with Collins Aerospace (formerly UTC Aerospace Systems) and other leaders in the test solution industry has helped produce an innovative new schema for verification tools that allows more capability at a more competitive cost than more traditional designs.
Complete the form to download the white paper.