What is Test as a Service?
---
Product development, refinement, and certification all rely heavily on actionable test data. When testing demands precision but investing the time, space, or engineering skill for permanent test systems doesn't fit your roadmap, Test as a Service (TaaS) provides enterprise-level test data without requiring you to purchase or house the actual test processes. We use decades of experience to create and run custom tests on our systems, and then provide you with the test data and documentation you need to get to market quickly and safely.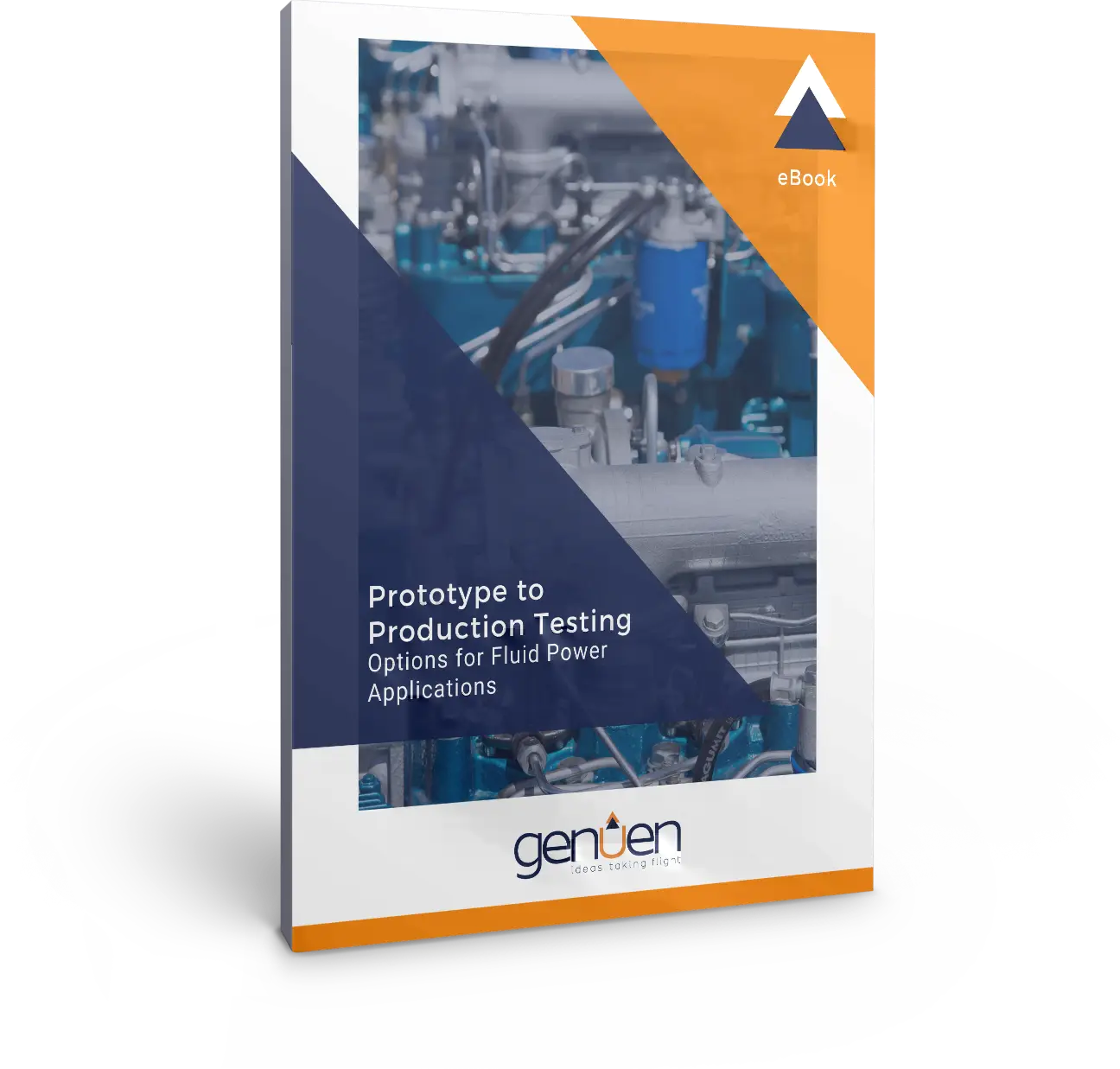 EBOOK
Prototype to Production Testing:
Options for Fluid Power Applications
---
When developing products containing fluid power components – or any application, for that matter – one thing is certain: you will need specialized test equipment to sufficiently perform your product testing. Moreover, your test and validation technology must be both quick and flexible to accommodate tight design schedules while ensuring components meet the necessary performance requirements at each stage. Ultimately, the goal is to find a testing model that meets your specifications requirements, streamlines operations, and provides highly accurate data.
In this ebook, we help you evaluate your testing options: outsourcing your test data capture or purchasing a custom tester for in-house validation.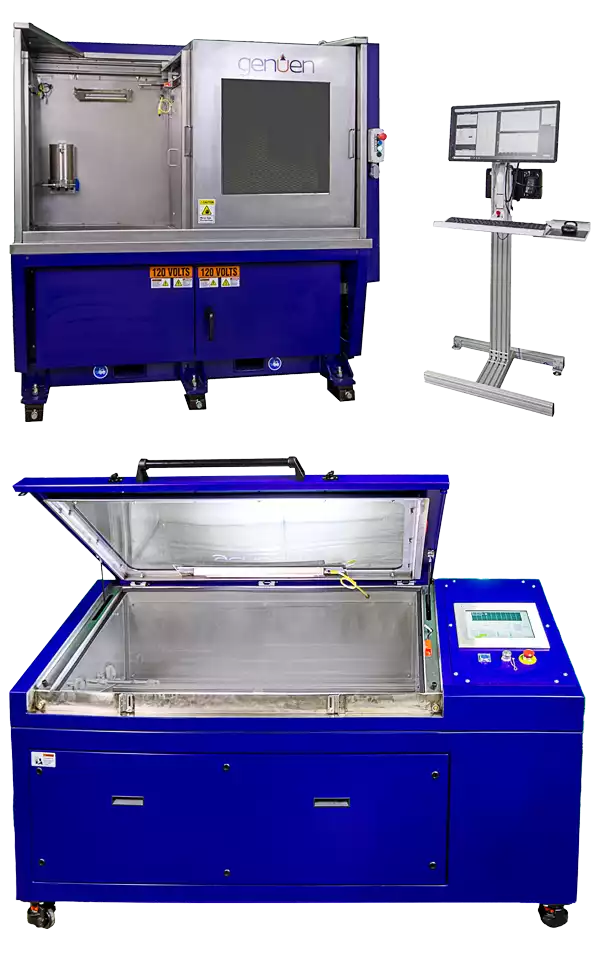 Real-Time Data
Your path to test data is a partnership
CSV Documentation Package
Get raw data in CSV format
Standard Documentation Package
Analyze collected data alongside test screen images, test information, test results, specimen information, and technician comments in familiar Excel and Powerpoint format
Expanded Documentation Package
Expand on the Standard Documentation Package with photos of the test set-up and events with a technician summary and comments
Add-On Video Documentation Package
Add video of the UUT's reaction during testing and failures to any documentation package
Current Service Offerings
Proof and Burst Pressure Testing
Pressures up to 60,000 PSI
Lifecycle and Endurance Impulse Testing
Test Pressures from 0 to 14,500 PSI
Flow/Function Testing
Pulsation Testing
Pump and Motor Testing
Contamination Testing
Frequently Asked Questions
Can I purchase the test system used to test my products?
Yes! Perhaps at this time, your reason for outsourcing your testing to Genuen is that your current testing volume doesn't warrant the capital investment for new equipment. When you're ready, Genuen can manufacture an identical test system, that was used for your TaaS requirements, ensuring that that the test results are in correlation throughout the entire process.
Can I send my own personnel to perform testing at your facility?
Genuen not only can provide onsite training for your technicians, but can also provide dedicated systems for your personnel to test products at our facility. This can be an invaluable solution to keep your process moving forward, while waiting for a piece of test equipment to be built or during the development and production phases for your testing, ensuring that your IP is protected and your testing requirements are satisfied.
What are the advantages of testing my product under the actual ambient and fluid operating temperatures vs room temperatures?
Many components react differently at varying temperatures. Fracturing at cold temperatures and expansion at hot temperatures can prove to reduce a product's life span. By selecting a TaaS partner who can provide the expanded data to be used to examine, and extend, a product's usable life, you can cut manufacturing costs and reduce warranty returns.
How can I determine the effects of high-pressures within my component?
Applying a pressure 3 or 10 times the operational pressure may result in a product's expansion, elongation, warpage, and increased internal leakages. An analysis of the test results by a qualified TaaS partner can provide expanded data; saving you money throughout the research, development, and manufacturing phases of your product.
Are there advantages to testing with the actual fluid being used with my application?
Utilizing a TaaS partner who can test with the actual operational fluid can provide enhanced data through correlation of the actual performance under working conditions. This type of TaaS service provides real-world product interactions including the fluid's compressibility, pressure drop through the component, seal interactions, and fluid leakages.
What is the difference between Temperature Testing and Thermal Shock Testing?
Temperature testing provides the capabilities of testing under actual operational conditions. Thermal Shock testing is a method applied to greatly reduce this temperature transformation time down to low as a few seconds for each sweep. This can greatly reduce the overall test duration by a number of days, weeks, or even months.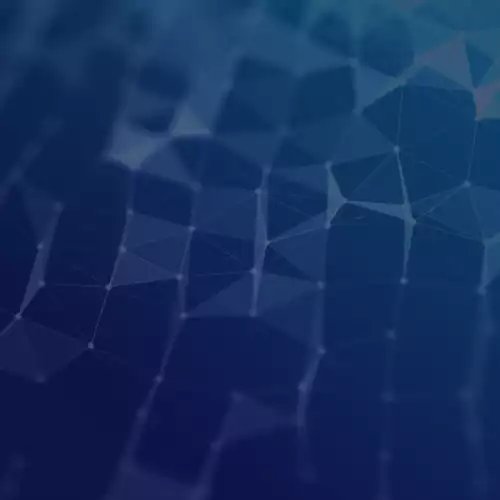 BLOG
How to Select the Best Testing Model for Your Application
---
Testing is essential to safe and successful product development. There are multiple testing model options, including testing in-house, outsourcing your testing to a lab, and a hybrid approach taking advantage of TaaS from a test equipment manufacturer with the option to purchase an identical machine. Learn about different testing models to decide which one is right for your application.
Interested in TaaS with Genuen?
---
Request a free consultation today to get started.