The system, presented at NI Week 2018 by Cummins Inc. and WTI in a keynote session, was featured in a show recap article by Electronic Design.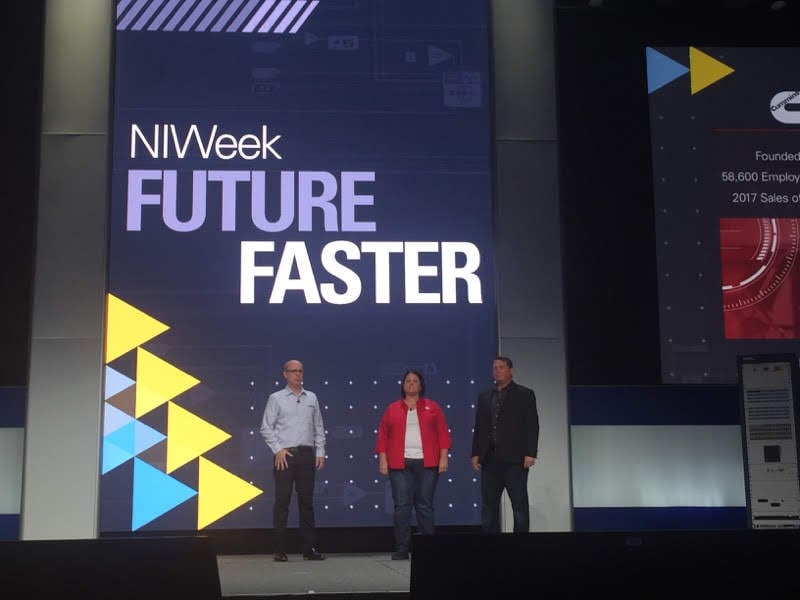 NI, Cummins and WTI on stage at NIWeek 2018.
Cummins Inc. needed a repeatable platform to test more than 60 engines, ranging from near zero emissions to diesel to natural gas. The company had already tried several hardware-in the-loop strategies to test a variety of MCUs in its flagship electric vehicle, the AEOS Truck, but needed a higher level of integration and flexibility to reduce test time, space and cost on a global scale.
That's where WTI came in. Together with Cummins and NI, we developed the Automotive HIL Reference Design to do last-mile configuration of test fixtures, speeding the test process.
The Automotive HIL Reference Design combines the functionality, scale and performance of CompactRIO with our switch, load and signal conditioning (SLSC) cards. The SLSC cards provide the I/O and last-mile connectivity from CompactRIO to the sensors, MCUs and ECUs under test.
This compacted the repetitive test processes for all 60+ Cummins engine types into one system, with up to 80% design reuse. The remaining 20% of the design just needed software reconfiguration and SLSC card connection. With this system, Cummins can now test 24/7, with test speed being determined by how quickly the SLSC cards can be connected to the devices under test.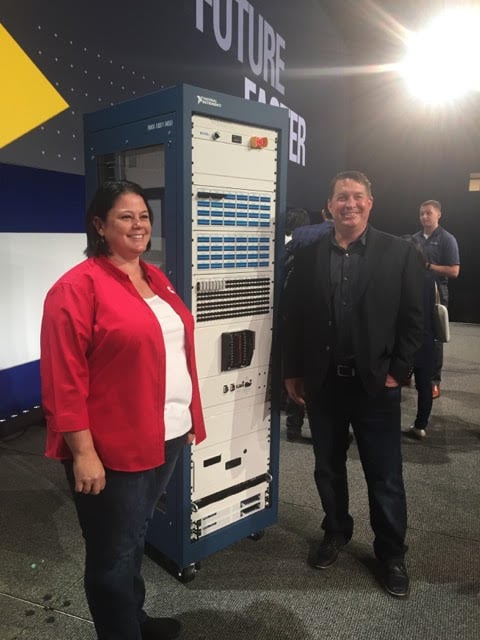 As a result of building and using the Automotive HIL Reference Design, system development time has dropped from six months to three, supported by a 20% increase in system usage.
Interested in learning more about our HIL capabilities?