The superfast, inter-region travel imagined by science fiction writers for decades is finally becoming closer to reality, thanks to hyperloop technology. Hyperloop is a method of mass transit for both people and cargo that travels along a track using electric propulsion and electromagnetic levitation that allow the vehicles to move at incredibly high speeds with negligible air resistance when traveling through a connected system of vacuum tubes. This emerging technology, which has similarities to both maglev trains and airplanes, focuses on sustainability and achieving "Vision Zero."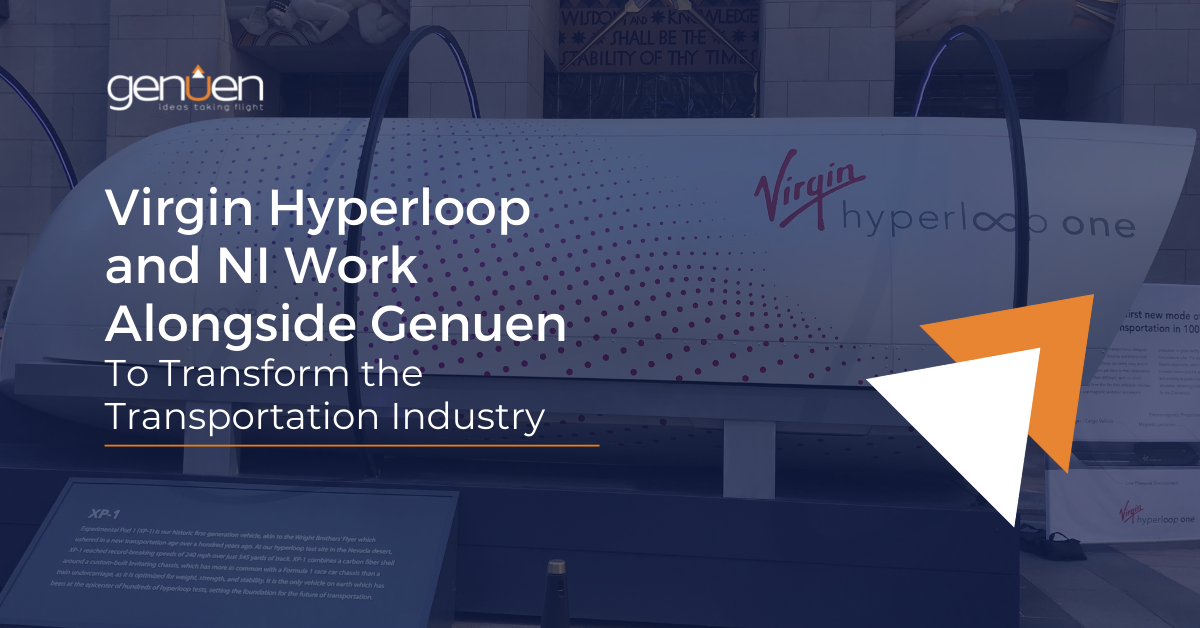 Genuen is proud to be working alongside NI and Virgin Hyperloop, one of the leaders in the hyperloop space, to turn this technology into a reality through hardware-in-the-loop (HIL) simulation. Our HIL test systems, which are built on the NI VeriStand platform, provide an environment for rigorous simulation that enables Virgin Hyperloop to test their designs well-before they are ready for physical testing. Specifically, our HIL systems are being employed for verification and validation of Virgin Hyperloop's essential flight control embedded software. Genuen's HIL systems are helping to accelerate hyperloop into reality by allowing Virgin Hyperloop to develop and test their products in parallel with other critical pieces of technology.
To learn more about Genuen's role in the development of hyperloop technology, read the full perspective article on NI's website.